50 years of engineering better health for a boundless future
2017-18 marked the 50th Anniversary of the founding of the Center for Bioengineering at UW, and 20 years since BioE was established as an academic department.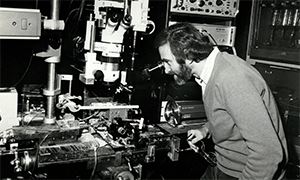 Learn how we have advanced bioengineering research, education, leadership and service, from our beginning as the UW Center of Bioengineering in 1967 to today.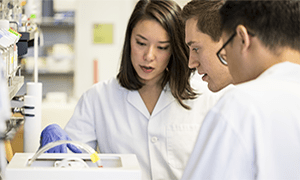 Throughout our history, we have invented the future of medicine. You can help us transform lives today and beyond, here in Washington and around the world.
Stories of Impact
Anniversary News & Events
Laura Elizabeth Wright
For 50 years, UW Bioengineering has engineered better health for a boundless future. Join us [...]
Laura Elizabeth Wright
This event will feature an agenda of talks from prominent members of industry, alumni and UW faculty communities, student activities and the annual Allan S. Hoffman Lecture. This year's lecturer is the event's namesake - Prof. Emeritus Allan S. Hoffman.
Lia Unrau
The 2017-2018 academic year marks the 50th anniversary of the founding of UW's Center for Bioengineering and the 20th anniversary of the creation of the UW Department of Bioengineering, a department jointly operated by the UW School of Medicine and College of Engineering.