Ph.D. student will study immune cell dynamics in cancer.
Kathleen Abadie, a UW Bioengineering Ph.D. student, has received a Fulbright fellowship to advance her research in immune cell behavior and immunotherapy.
She will spend the 2021-22 academic year working in the lab of Professor Ido Amit at the Weizmann Institute of Science in Rehovot, Israel.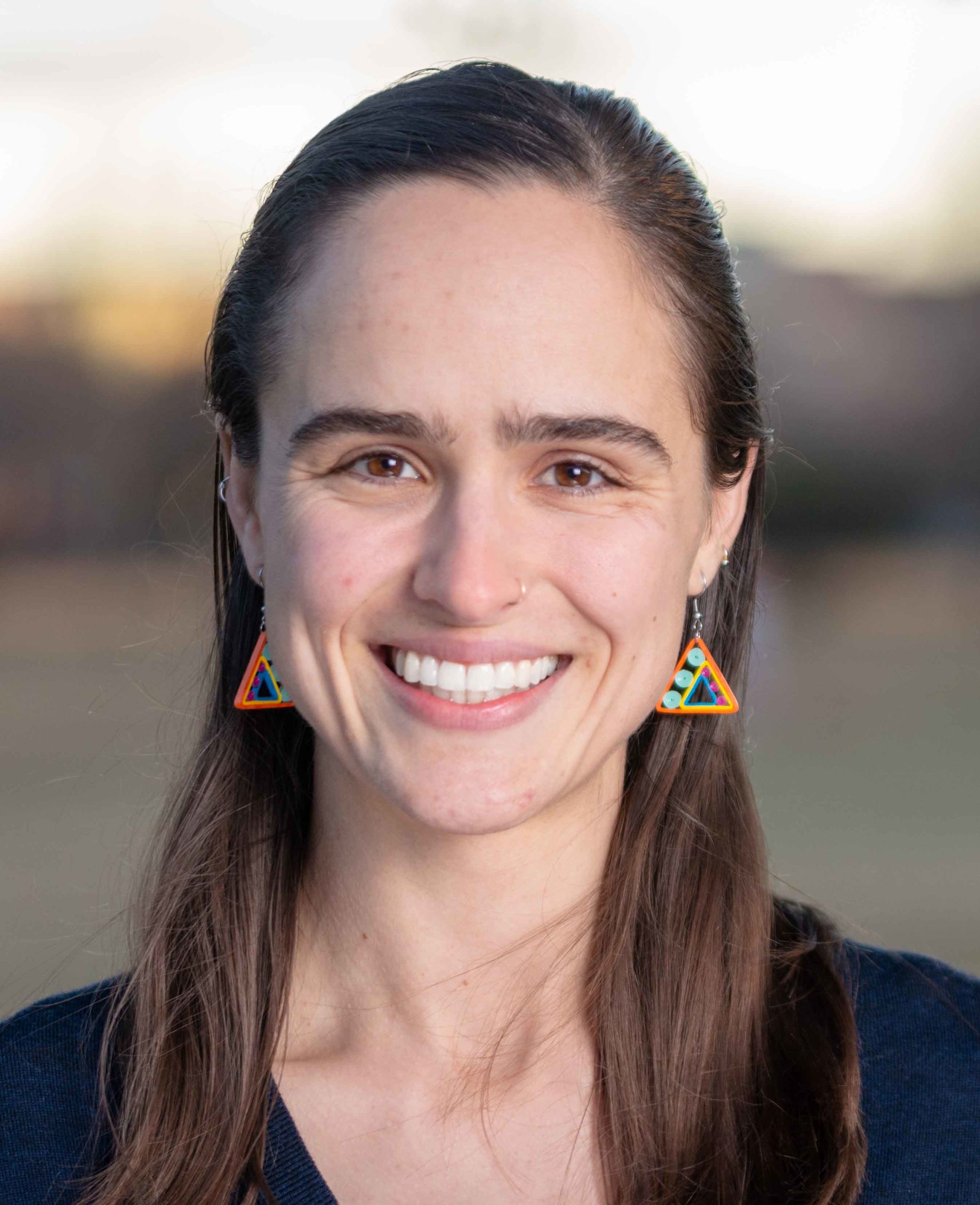 Kathleen currently works in the lab of Hao Yuan Kueh, assistant professor of bioengineering, seeking to better understand how T cells, the workhorse killer cells of the adaptive immune system, transition to different states with specific abilities to fight immune threats, such as infection and cancer. She also collaborates with the labs of Douglas Fowler, associate professor of genome sciences, and Jay Shendure, professor of genome sciences to apply high-throughput sequencing methods to characterize T cell behavior.
"The more I learn about the immune system, the more mind-blowing it is."                                                                                                                                              – Kathleen Abadie
Working in the Amit lab will allow her to take her combined interests in immunology and genomics in new directions.
"What's so exciting about Ido Amit's lab is that they're developing new single-cell RNA sequencing methods and applying them directly to critical immunological questions that are intractable without the technological advances," she says.
Kathleen earned a bachelor's degree in chemical engineering from Rice University. Before beginning her Ph.D. work at UW, she worked at Genentech as an engineer, which solidified her scientific curiosity in immunology and her therapeutic motivation to make better drugs for patients.
Harnessing the power of immune cells
"The more I learn about the immune system, the more mind-blowing it is," Kathleen says. "An amazing thing about T cells is that you can have just one cell floating around in the body that is able to recognize an invader pathogen. And that one cell can massively expand in a relatively short period of time, giving rise to thousands of progeny of different states with various functions. Just a small number of these starting cells create a comprehensive immune response that both addresses the immediate danger and also sets aside memory cells for a future danger."
But scientists don't yet have a good understanding of how immune cells make the decisions to transform into those critical different states. Kathleen works to reveal the underlying mechanisms, so engineers can better manipulate the process. That could allow them to create more effective vaccines and to further develop CAR T-cell therapy, which has shown success in training a patient's own immune cells to recognize and kill cancer cells, particularly in blood cancers.
CAR T-cell therapy could one day be used to treat a range of diseases. Unlike standard drugs, where a patient takes in a small molecule or a protein, CAR T-cell therapy involves removing a patient's immune cells, precisely re-engineering them to target cancer or perhaps make a certain gene work the way that's needed, and then returning the cells to the body.
"The better we understand the mechanisms by which your cells change state and do things that allow them to respond to something like a tumor, the better we would know how to engineer those cells with desirable properties, so that they are safe and effective when we return them to the patient's body," Kathleen says.
Connecting across fields
In addition to the academic support that the Fulbright fellowship provides, another reason Kathleen pursued the fellowship was for the opportunity to do research in another country with people from different cultures who may have a different perspective from her own.
"As someone who is interested in mentorship, connecting across fields and trying to bring together teams of different people working on science, I think this experience will make me a better team player in the future," she says.
Here at UW BioE, she especially appreciates the huge diversity of research happening across the department, along with the sense of unity and collaboration.
"Having exposure within the department to these different types of research and seeing parallels between them is really beneficial and ties into my interest in making connections across different fields."
After finishing her Ph.D., she plans to explore avenues in both industry and academia to see where she can most contribute to developing therapeutic applications of immune cell engineering and improving the next phases of what CAR T-cell therapy will be.
"It's so exciting to see how the field has leveraged the enormous potential of immune cells for therapy, and I'd love to be part of this progress," she says.
Mentoring young people
Outside of the lab, Kathleen has been active with the Making Connections program at the UW Alene Morris Women's Center, where she has mentored three high school students in college-readiness and encouraged interest in the Science, Technology, Engineering and Math (STEM) fields.
"I've been lucky to have really good mentors at multiple stages, like the ones that I met through my internship at Celgene and people like my PI now, [Dr. Kueh], or the scientists I knew at Genentech," Kathleen says. "Mentors have the power to really excite and increase the confidence of people who are less far along in their careers. It's a goal and a priority of mine to try to have that positive influence on others."
Passion for cycling
A longtime athlete who ran track in college, Kathleen got into cycling as an adult. In mid-June, her Seattle cycling team is heading to the 2021 U.S.A. Cycling Professional Road National Championships in Knoxville, Tenn.
"I've never raced at that level before, so I'm really excited about it," she says. "I'd like to see how far I can get at the professional level while still staying in science. I really like doing both cycling and my science career at a pretty high intensity, and I think they sort of help each other out."
Kathleen is passionate about trying to get more women into both science and athletics. "A lot of times women sort of fall off at certain high levels of intensity in both science and professional sports," she notes. "There are plenty of women in the Ph.D. program, but if you look at the statistics for higher faculty levels or higher levels in leadership on the industry side, there just aren't as many women; the same thing with sports. I'd love to inspire people who are also excited about these things."
About the Fulbright Program
The Fulbright Program is the United States government's flagship international educational exchange program.
Since its inception in 1946, the Fulbright Program has provided more than 380,000 participants — chosen for their academic merit and leadership potential — with the opportunity to exchange ideas and contribute to finding solutions to shared international concerns. The Fulbright U.S. Scholar Program operates in over 125 countries throughout the world.
Article by Lia Unrau