From a portable lab-on-a-chip to a smart polymer that can control biomolecule interactions, UW Bioengineering faculty and alumni have invented hundreds of advancements, launched numerous successful startup companies and regularly license technology to industry partners, fueling our economy and transforming lives.
Market Impact
Through FY 2022:
1,981 patents filed
550 patents issued
107 active licenses
1,005 reported inventions
47 existing startup companies resulting from faculty and student research
Bioengineering often ranks 1st or 2nd among UW departments in reporting inventions
Entrepreneurial Culture
UW Bioengineering core and adjunct faculty consistently receive recognition as CoMotion Presidential Innovation Fellows (formerly UW Center for Commercialization Entrepreneurial Faculty Fellows).
UW Bioengineering graduate students participate annually in the UW Foster School Business Plan Competition, bringing their novel biomedical ideas to cross-disciplinary teams and receiving funding to further develop and market their projects.
Recent Startups
AltPep
Responsible faculty: Valerie Daggett. AltPep is developing technology for the early detection and treatment of Alzheimer's and other amyloid diseases. Learn more about Daggett's commercialization journey with CoMotion and her research and funding in a College of Engineering article.
Anavasi Diagnostics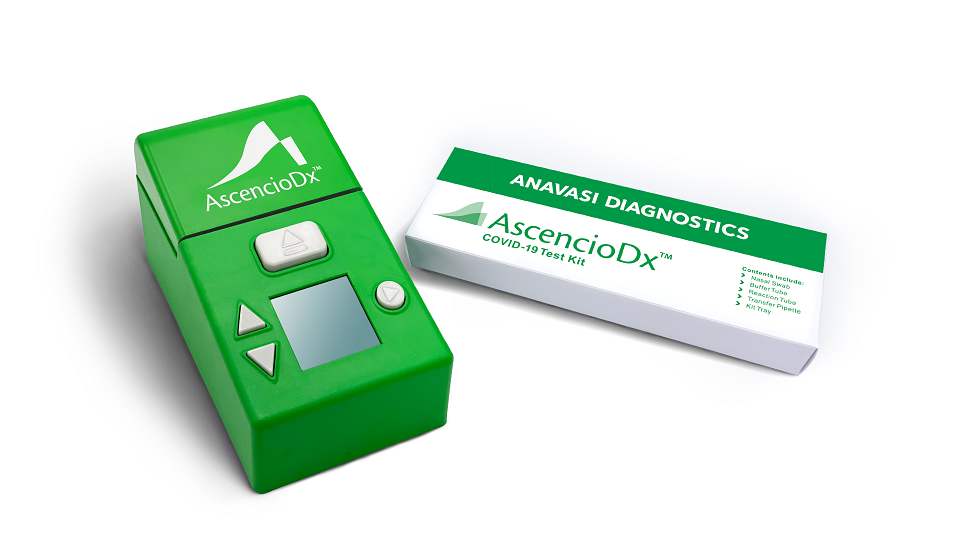 Responsible faculty: Barry Lutz. Anavasi Diagnostics is commercializing the PCR-equivalent, affordable, rapid molecular COVID-19 test developed in Lutz's lab. Learn about Anavasi's $15M NIH funding, the device that gives lab-quality results in about 30 minutes and how WE-REACH supported the effort.
Aqueduct
Responsible faculty: Barry Lutz, Sam Browd (Neurological Surgery). Aqueduct is developing a technology platform that addresses the most frequent causes of failure in current shunt devices for hydrocephalus, the excess accumulation of cerebrospinal fluid in the brain.
Beat Biotherapeutics
Responsible faculty: Charles Murry, Michael Regnier, Michael Laflamme (Pathology), Buddy Ratner. Beat Biotherapeutics has developed a novel gene therapy that is capable of entirely restoring heart function in patients with heart failure.
Initiatives in Research Translation
Our success in translating research discoveries to real world applications is promoted through collaborative, multi-partner initiatives such as:
BioEngage – Building sustainable, mutually beneficial relationships with individuals, nonprofits, and companies in Seattle, nationally and around the world
 Ultrasound-based Washington Molecular Imaging and Therapy Center (uWAMIT) – Funded by the Life Sciences Discovery Fund, uWAMIT focuses on the discovery, development, translation and commercialization of molecular imaging and therapy technologies
Life Sciences Discovery Fund – Supporting targeted studies that move promising developments in life sciences technology along the pathway to commercialization
Program on Technology Commercialization – Four-course series teaches graduate and undergraduate students from engineering, business and medicine the fundamentals of taking technology from the academic lab to marketed product