Gain a competitive edge, advance your career
The Master of Pharmaceutical Bioengineering program (PharBE) is a part-time interactive online degree program designed to enable working engineers, scientists, researchers and professionals in the biotechnology, pharmaceutical and related industries to explore advanced education in the areas of drug discovery and design, pharmaceutics and translational pharmaceutics, clinical drug and device development, molecular and cellular biology, pathophysiology and pharmacology.  Using live (synchronous), and pre-recorded (asynchronous) lectures, the program provides a path to acquire new skills, gain an edge in your current job, and receive training to transition to a new career in the biotechnology or pharmaceutical industry.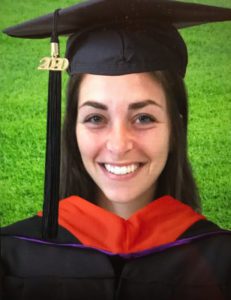 "Companies seemed excited to learn that because I know the full process of drug development, I can ask the right questions and be efficient and effective in my role," – Kristen Fetchko, PharBE '20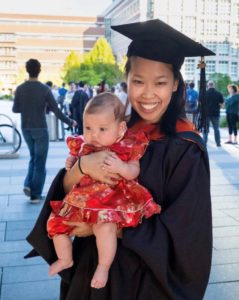 "I got a lot of face-to-face time with the professors and other students, and because of the small size, I felt that I got a lot more interaction out of it even than undergrad programs that are in-person."  Joyce Chan Pharbe '19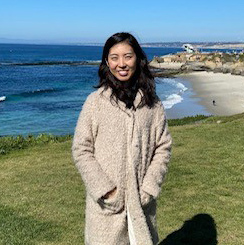 "My job is one of the biggest things I gained from the program," – "It helped me to transition to what I was looking for, which is a job related to clinical trials." Arisa Cale, PharBE '19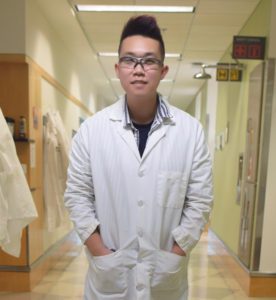 "Most programs, at least for master's, are very rare in terms of the breadth that the UW PharBE program offered, from clinical to commercial to process development,"- Jeffrey Chu, PharBE '20
Master of Pharmaceutical Bioengineering
Basic Bioscience Block
This block is also a UW Professional and Continuing Education Certificate Program.
Investigates the core disciplines involved in drug design, discovery and clinical drug development.
Examines the fundamental molecular processes in organisms, the molecular structure-function relationship, and discusses how diseases are treated.
Discusses the manufacturing challenges for drug and vaccine development.
Explains the pharmaceutical industry structure and how a new drug is developed and brought to market.
Highlights business and science considerations.
Course Descriptions:
Each course has one live evening lecture and one pre-recorded lecture per week. These courses are open to PHARBE Degree or Basic Biosciences Certificate.
Autumn Quarter
PHARBE 500 – Molecular and Cellular Biology for Pharmaceutical Bioengineering I, 4 Credits
Fundamental molecular processes that occur in cells using cancer as a platform. Genome expression, epigenetics, microRNA, intracellular signaling, control of cell cycle, and cell differentiation and metastasis. Reproductive system molecular biology, immunology, the molecular biology of the musculoskeletal system and the human biome and disease are also included.  Use of online literature/media resources and bioinformatics tools are integrated into course.
Winter Quarter
PHARBE 505– Pathophysiology for Pharmaceutical Bioengineering, 4 Credits
Introduction to pathophysiology of human systems, including nervous, respiratory, cardiovascular, gastrointestinal, endocrine, renal, and urinary systems. Medical bioengineering innovations and case histories are integrated into the course, along with online literature/media resources and bioinformatics tools.
Spring Quarter
PHARBE 502 – Pharmaceutics I, 4 Credits
This course covers the drug discovery and design process for both small molecules and biologics from discovery stage through Phase 1 Trial design and IND Filing. Topics include  science, logistics, and regulatory environment of preclinical (pharmacology, PKDM, toxicology, CMC) and early clinical development.
Summer Quarter
PHARBE 503 – Pharmaceutics II, 5 Credits
This course focuses on Clinical Drug Development which is the most expensive part of drug development. After reviewing Phase 1 trial design we discuss Phase II and III Trial Design. Topics include clinical study design, safety, regulatory, CMC, toxicology and statistics. An overview of New Drug Applications (NDAs) and Biologics License Application (BLAs) of a variety of drug classes, and protiens along with Advisory Committee (AC) meetings is also included. Device development is also discussed. Prerequisite: PHARBE 502 or permission of instructor.
Choose one or both electives in Autumn and Winter quarters.
You must take at least one elective in each quarter.
PHARBE 521 – Drug Discovery and Design
Autumn Quarter, 5 Credits
General principles and current approaches involved in modern drug discovery and development. Specific aspects of human biology and disease, case studies in discovery, and the evolution of how these topics have merged. Novel drug discovery techniques and emerging non-standard therapeutics and the history of drugs and drug discovery.
AND/OR
PHARBE 510 – Applied Pharmacokinetics
Autumn Quarter, 5 Credits
Basic principles of pharmacokinetics and their application to the clinical setting, including: single-dose intravenous and oral kinetics, multiple dosing, nonlinear pharmacokinetics, metabolite kinetics, pharmacogenetics, and the role of disease in drug clearance and dose requirements, and kinetics of drug-drug interactions.
PHARBE 522 – Molecular Targets and Drug Classes

Winter Quarter, 5 Credits

Discussion of key compounds and structural and physical properties governing mechanism of action. Design of therapeutics by class to maximize efficacy while reducing toxicities. Compounds may include small-molecules, peptides, proteins, nucleic acids, lipids, and vaccines.

AND/OR
PHARBE 511 – Process Development

Winter Quarter, 5 Credits

Principles involved in designing and optimizing production processes for various therapeutic agents including small molecules, proteins, and cell and gene therapy products.  Technologies and methods used in the production of therapeutics and discussion of the interdependence of upstream, downstream, analytical, formulation and drug delivery technologies.
PHARBE 513 – Clinical Development
2nd year – Spring Quarter, 6 Credits
Evaluates clinical development strategies including comprehensive drug candidate life cycle plan. Covers clinical trial design, FDA and Institutional Review Boards, ethics, consents, safety, and quality. Discusses target product profiles, phase III study synopses, informed consents, and SWOT analyses. Students present their Phase III Trial Synopsis, and debate go no go decisions. Includes a capstone project to create a life-cycle management plan for a drug. Device development is also discussed and contrasted with drug development.
Most quarters students will also take seminars which typically meet once a week for one or two hours. All session are live and also recorded with recordings available to students during the quarter.
Apply to UW Bioengineering's Master of Pharmaceutical Bioengineering (PharBE) program
The PharBE has flexible options for candidates to apply to and enter the program, including priority and space-available admission.