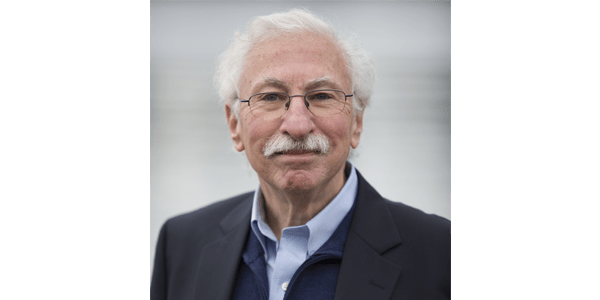 Allan S. Hoffman Endowed Lecture
Presents
Buddy Ratner, Ph.D.
Joint Professor of Bioengineering and Chemical Engineering, Michael L. & Myrna Darland Endowed Chair in Technology and Commercialization
Action-Packed Adventure from Artificial Hearts, through Regenerative Medicine, to Kidney Dialysis
Tuesday, October 10th, 2023
3:00-4:00 p.m.
Foege S060 Genome Sciences Auditorium – 3720 15th Ave NE, Seattle, WA 98195
In person Registration – https://events.uw.edu/lRN9Dg
Zoom Registration- https://washington.zoom.us/meeting/register/tJUqdO6prTgsE9xOiU6p3bFY1GCxkpgwwHlg
Professor Buddy Ratner received his Ph.D. in polymer chemistry from Polytechnic Institute of Brooklyn in 1972 and completed his postdoctoral work at the University of Washington in Chemical Engineering. He is co-director of the Center for Dialysis Innovation, director of the Engineered Biomaterials Engineering Research Center, Michael L. and Myrna Darland Endowed Chair in Technology Commercialization, and professor in bioengineering and chemical engineering at the University of Washington. Prof. Ratner is an expert in biomaterials used in medical devices and implants, and his lab is working on multiple bioengineering projects involving many different tissues and organs. He has participated in the launch of numerous companies including Healionics, Inc., Asemblon, Inc. and Kuleana Technology, Inc. (focused on innovative dialysis devices). Prof. Ratner has authored more than 500 scholarly works and has more than 30 issued patents.
Abstract summary: Prof. Ratner will guide us through his remarkable history, starting in 1972, with UW Bioengineering and his many adventures, inventions, research and mentorship with Allan Hoffman. From developing an atomic powered artificial heart, analyzing hydrogels with a vacuum-tube-powered World War II era infrared spectrometer to launching UW Engineered Biomaterials Research Center, and the Center for Dialysis Innovation, Prof. Ratner will share his fascinating journey in bioengineering.
For more information, contact Marisa Jewett (206) 685-2002 or mljewett@uw.edu