Biomaterials expert Buddy Ratner, joint professor in UW Bioengineering and Chemical Engineering, will receive the 2021 Bioelastomer Award, the Rubber Division of the American Chemical Society announced.
Dr. Ratner is the second recipient of the new award, first presented in 2020.
The Bioelastomer Award honors an individual who has made significant contributions to the advancement of biomaterials in the field of rubber science and technology.
Dr. Ratner is a pioneer of biomaterials and an innovator in using biomaterials in implants and medical devices. His research lab engineers new biomaterials and polymers to control biological interactions. His research interests include biomaterials, tissue engineering, polymers, biocompatibility and surface analysis of organic materials.
Particularly interested in technology commercialization, Dr. Ratner holds more than 30 patents and participated in the launch of several companies based upon his work. He holds the Michael L. & Myrna Darland Endowed Chair in Technology Commercialization, and he is also a co-director of Seattle's Center for Dialysis Innovation.
He is a member of the National Academy of Engineering, and his numerous awards include the 2014 Lifetime Inventor and Innovator Award from the University of Washington; the Distinguished Service Award from the ACS Division of Polymer Chemistry; the Langmuir Lecture Award from the American Chemical Society; and the Most Cited Paper Award from the Annals of Biomedical Engineering.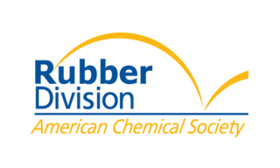 The Bioelastomer Award is scheduled to be presented at the Rubber Division's spring technical meeting. The award is sponsored by Versalis Americas, Inc.
Header image: Scanning electron micrograph of sphere-templated porous structures, where all pores are the same size and about 35 microns in diameter, or about half the width of a human hair. Journal of Biomedical Research Materials A, 2011.