International student Laura Lyu, from China, is a senior in the UW Department of Bioengineering. Since her freshman year, Laura has been doing research in the GEMSEC lab (Genetically Engineered Materials Science and Engineering Center) supervised by Mehmet Sarikaya, GEMSEC director, professor of materials science and engineering and adjunct professor of chemical engineering and of oral health sciences. Her research is centered around the sADP5 amelogenin derived peptide, which helps guide the remineralization of enamel. By modifying the peptide, new dental materials can be created such as permanent tooth whitening or tooth filling products. Laura is also an intern with The Center of Oral and Maxillofacial Surgery and Implantology.
What are your plans for the future?
I'm currently applying for dental school. I'm planning to be a dentist after I graduate. I've known I wanted to pursue a career in the health care field since my freshman year. My research in the GEMSEC lab led to my interest in dentistry.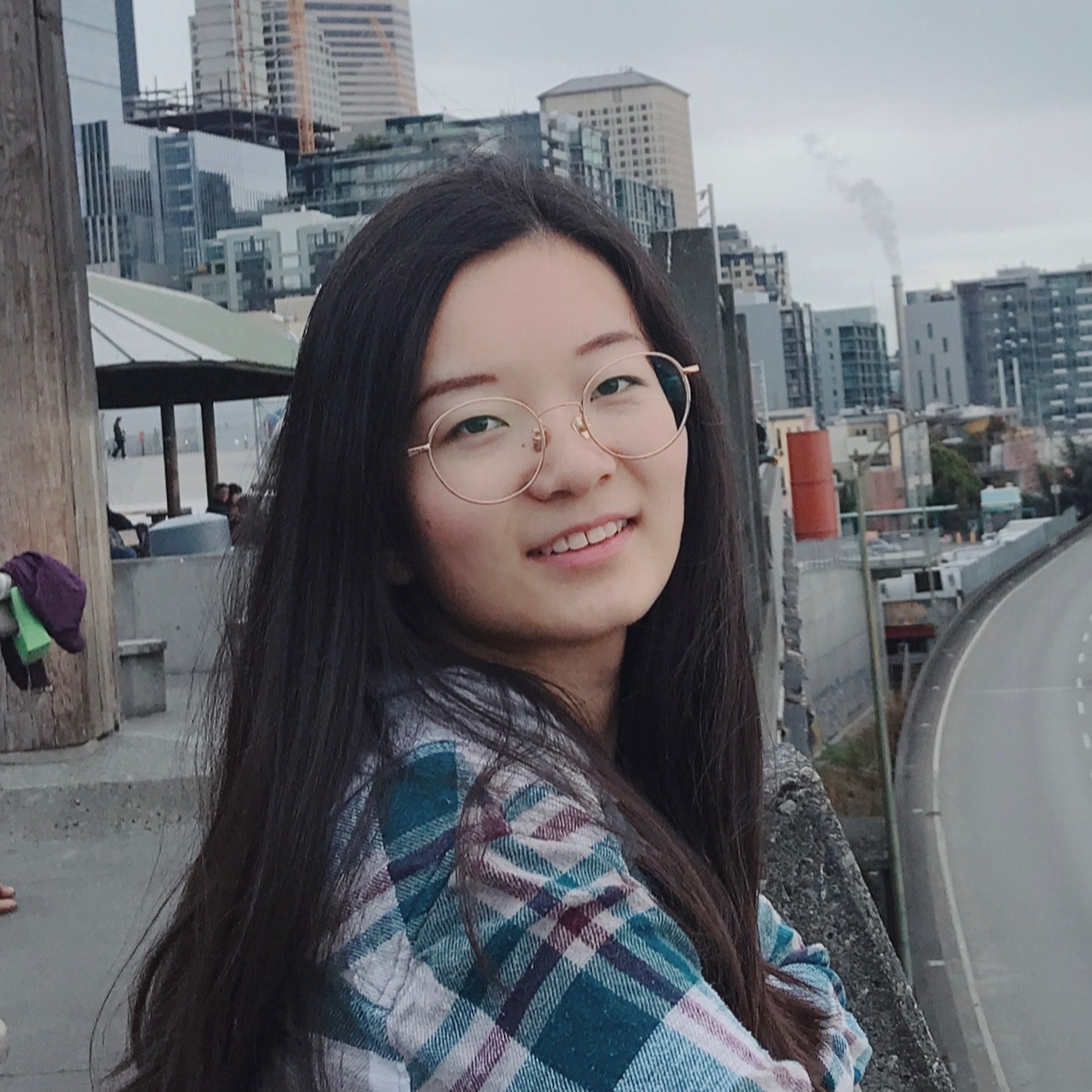 What surprised you about UW BioE?
Before joining the program, I didn't know there were so many academic and extracurricular opportunities for students. On a daily basis, students receive emails about scholarships and internships. My advisor, Chetana Acharya, (UW BioE academic counselor), is very supportive and really wants her students to be successful. I was also surprised that students can join committees that are involved in making some important decisions for our community. In December of 2020, I was selected as one of 10 student representatives to interview four UW BioE department chair candidates to share our ideas and concerns.  I believe that's the privilege we have as BioE students. Our department really respects our opinions.
Is there anything you've learned about yourself since being at the UW?
I learned I can be a leader in events. I'm an introvert, so I don't like to speak in front of people, but I joined the JEDI committee (Justice, Equity, Diversity and Inclusion), hosted by the BioE department. Last year I worked with Chetana to host an event featuring a panel of international alumni who are in grad school or working in their fields. My intention for hosting this event was to help international students learn more about graduate school, internship and job opportunities. It's hard for international students to find a job or internship or to apply for a master's or Ph.D. program because of limited spaces open to us. Many job descriptions specify that only U.S. citizens or permanent residents can apply. Putting this event on was something I never could have done before I came to the UW because of my introversion.
Has your community supported you and if so, how?
BioE is a really warm and inclusive community. Studying abroad by myself is hard because my family isn't here. I found a sense of belonging in the BioE department because I can meet peers to discuss homework, prepare for exams and do experiments together. The faculty is very supportive. It's not just a place to study and get a degree; it's like my second home here in America. That makes me want to contribute more to make this community better. This is the reason I joined the JEDI committee – so that I can help others feel the same way I do.
"BioE is a really warm and inclusive community. It's not just a place to study and get a degree; it's like my second home here in America."  -Laura Lyu
Any advice for people considering UW BioE?
Bioengineering is not biology. Many people might think that is what it is. Bioengineering is using fundamental knowledge in biology or other areas of science to build products or devices that benefit human health. It's a wide topic because people who are interested in bioengineering can find at least one area they are drawn to. For applicants to be more competitive during the application process, have a high GPA and join a research lab, which helps you to understand bioengineering. I'm not a typical BioE student because most of my peers concentrate on biomedical engineering or medical school. But I'm planning to go to dental school. I'm sure all the skills and knowledge I've learned will support my career as a dentist.
What do you like to do for fun outside of school?
I like cooking. In China I liked playing with Legos. When I came to the U.S., I switched to 3-D metal puzzles. Recently I developed an interest in cats, especially the British Shorthair. I'm planning on getting a cat.