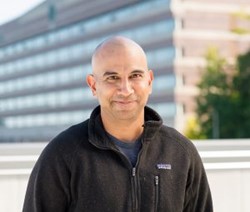 Rupak Rajachar has joined the UW Department of Bioengineering faculty as a lecturer. He will oversee the Master of Applied Bioengineering (MAB) program and team capstone projects, providing mentorship and guidance for students. His teaching philosophy emphasizes translational and applied science, and he is excited to help students apply their knowledge and  develop real-world solutions to pressing problems. His areas of expertise include the development and application of biomimetic materials, cell and tissue mechanics, and the host response to implantable biomaterials.
Rupak brings a diverse array of experience to the department, and his background and research journey reflect his passion for interdisciplinary exploration. He received his B.S. in materials science and engineering, M.S. in biomedical engineering and Ph.D. in biomedical engineering from the University of Michigan in Ann Arbor. He then pursued postdoctoral studies at the University of Washington with a research emphasis on vascular calcification. He fondly recalls working alongside mentor Cecilia Giachelli, professor of bioengineering and associate vice provost for research.
Rupak is currently serving as a research scientist with the Marine Ecology and Telemetry Research Institute, a non-profit focused on supporting "the conservation of marine species and populations by conducting scientific research into their biology, behavior, and physiology." In this role, his team has designed and developed telemetry tags for the improvement of tracking humpback and right whale populations.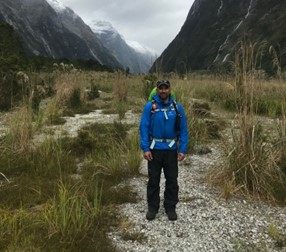 In the intervening years, Rupak has balanced his time between academic and industry pursuits. Following his postdoc research at UW, he accepted a faculty position with Michigan Technological University (MTU), where he nurtured a love for teaching and mentoring while guiding sponsored undergraduate research and capstone design projects. This led to collaborations with companies such as Medtronic and Boston Scientific, as well as funded projects from government agencies like the National Oceanic and Atmospheric Administration, National Institutes of Health and the Office of Naval Research.
As a lecturer, Rupak emphasizes the importance of teaching design courses that cover not only technical aspects but also areas such as bioethics, market analysis and epidemiological studies, ensuring students are equipped with a holistic understanding of their field. His students engage in hands-on projects, transforming theoretical knowledge into practical solutions. Rupak strives to develop lifelong relationships with his colleagues and students, and he views engineering as an inherently collaborative field. As a mentor, he aims to help students find and pursue the things that they are passionate about.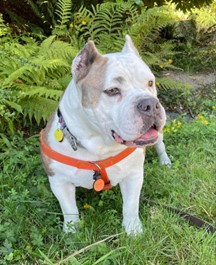 Rupak has been recognized numerous times by his students and colleagues for his teaching efforts. He received a teaching fellowship award from the Howard Hughes Medical Institute in 2004 while working as a postdoc at UW. In 2011, he was awarded a University Teaching Award by The MTU College of Engineering. The same year, he was elected to the University Academy for Teaching Excellence at MTU. He also received Letters of Recognition from the University Provost for Excellence in Teaching in 2012, 2016, 2018 and 2020.
Beyond the classroom and lab, Rupak enjoys outdoor activities including running, cycling and exploring the mountains. He loves traveling and considers New Zealand one of his favorite places in the world to visit. Additionally, Rupak's culinary talents shine as he indulges in his passion for cooking, often preparing meals for family and friends. He and his partner also adore their beloved canine companion, Molly Mae, and their love for animals has inspired much of his work in marine conservation.