The 2016 UW Bioengineering Summer Camp in Global Health concluded on Friday, July 22. The camp provided 28 Seattle-area rising 9th and 10th grade students the opportunity to learn about the field of bioengineering, and how bioengineers are solving problems in global health. The students built on the knowledge and experiences they gained throughout the week-long camp to design unique global health solutions, and presented their projects to their families and the BioE community on the last day of camp. Projects included a microneedle "tattoo" to deliver vaccines, a nanofiber filter to prevent transmission of HIV from mother to baby during breastfeeding, a portable sterilizer for medical waste, and a drone transportation system to expedite HIV testing for blood to be used for transfusions.
The camp curriculum is designed around current research in the department, and changes every year as Lecturer and Camp Instructor Dianne Hendricks works with BioE faculty, student and staff volunteers to develop new modules. During the camp, Dr. Hendricks presents lessons that introduce campers to BioE's research themes, design constraints specific to global health solutions, molecular biology fundamentals, and biology of infectious diseases such as HIV, malaria and tuberculosis. BioE researchers donate their time and expertise to teach campers about their work and lead hands-on activities related to their research.
The camp included a field trip to the Bill and Melinda Gates Foundation Visitor's Center, where they learned about the Foundation's support for innovative global health solutions for use in low-resource settings around the world.
In addition to formal instruction, campers talked with faculty, staff and students at lunch breaks about research, their experience in college and what inspired them to become bioengineers. They also learned about the BioE undergraduate program from Academic Counselors Holly Williams and Chetana Acharya, and Lecturer and Undergraduate Program Coordinator Alyssa Taylor. On the final day of camp, an "Undergraduate Experience" panel of BioE  students answered camper questions, and BioE students Philip Walczak, Danny Burnham and Lael Wentland presented their research.
BioE community and camp alumni contribute expertise
Kalei Combs, academic program coordinator for BioE, served as Camp Director for the first time in 2016. Kalei joined the department in October 2015, and she previously worked with summer camps at the Pacific Science Center. At the end of each day, Kalei sent an email update to parents containing a brief description of the day's activities, photos, and suggested questions for parents to start a discussion about the day's activities and lessons with their child.
BioE Administrative Coordinator Kylee Blue provided invaluable assistance throughout the camp. Kylee helped with camp preparation and logistics, and was a chaperone for the Gates Foundation Visitor's Center field trip.
Summer camp assistant and 2016 BioE undergraduate program alumna Lael Wentland contributed her expertise designing engineering solutions for low-resource settings. During her time in BioE, Lael was a student peer advisor and officer of Bioengineers Without Borders. In the summer of 2015, she worked in a hospital in Tanzania repairing medical equipment and learned about clinical environments in low-resource settings. Following the camp, she will travel to Vietnam on a one-year fellowship from the Whitaker International Fellows and Scholars Program. Lael led campers in an activity that challenged students to design bandages for use in limited resource environments, and helped demonstrate ultrasound techniques.
A goal of the summer camp is to foster a connection between camp participants and the department. Dr. Hendricks, who leads BioE outreach efforts, invites camp alumni to volunteer at future camps and annual events such as Engineering Discovery Days.
This year, four camp alumni returned to serve as volunteers.  Amy Larsen, a rising high school senior, 2014 camp alumna and member of BioE's Bioengineers without Borders student organization, helped develop a prosthetics activity and led a demonstration of ultrasound. Three 2015 camp alumni, Michelle Patten, Audrey Tseng and Suzy Beeman, volunteered at the camp.
Assistant Professor Kim Woodrow and her lab members have been an essential part of the summer camp since its launch in 2014. As in previous years, Professor Woodrow gave an introductory lecture on the prevalence of HIV, and discussed obstacles in HIV prevention and treatment. Woodrow lab staff scientist Arielle Steger, and students Tiffany Ohlsen, Natacha Lou Comandante, Namratha Potharaj, Adam Little and Rachel Creighton, taught the students about the mechanics of HIV infection, and led hands-on activities demonstrating different drug delivery strategies for HIV prevention and treatment.
Ty Youngblood, a BioE Ph.D. student in Professor Joan Sanders lab and a leader in Bioengineers Without Borders, gave a presentation about his research and introduced the students to real-world constraints that impact the design of prosthetic devices in low-resource settings. Ty, along with Lael and Amy, developed and led an activity where student teams designed a lower limb prosthetic out of low-cost materials – and the students enjoyed modeling their designs!
Robert F. Rushmer Professor Suzie Pun and her lab have been involved in the camp since 2014, and have given lab tours and led activities. This year, Ph.D. students David Peeler, Bob Lamm and Chris Saxby gave a presentation on their research and introduced the students to the chemistry behind drug delivery with a colorful hands-on activity. Students tested the release of a pH-sensitive polymer coating when it was placed in solutions representing different parts of the digestive tract.
Assistant Professor Barry Lutz and his lab contributed again this year. Lutz lab students Bella Spielmann, Nikki Higa, David McIntyre, Daniel Leon and Annapurni Sriram developed and led a hands-on activity to introduce the central dogma of biology – the flow of genetic information from DNA to protein – and to demonstrate how the Lutz research group designs nucleic acid-based diagnostic tests for mutations such as antibiotic resistance.
BioE Ph.D. students Kamal Shah and Josh Buser led a tour of Professor Paul Yager's lab, and discussed their research involving design of low-cost diagnostic devices for use in low-resource settings.
Dr. Kris Spaeth of UW Electrical Engineering introduced the students to synthetic biology and led a two-day activity where students genetically engineered a bioluminescent transgenic organism – glowing yeast. In his research, Dr. Spaeth uses these bioluminescent yeast to provide power for small diagnostic devices.
Camp history and future directions
The camp was launched in 2014 by Dr. Hendricks, after she joined the department in December 2013. The camp has received overwhelmingly positive reviews from participants and parents, and enrollment has increased from 24 students in 2014 to 28 students in 2016.
Support for camp scholarships has increased since the camp's inception. In 2014, three full-tuition scholarships were awarded. In 2016, two full-tuition and eight half-tuition scholarships were awarded. Camp scholarships are provided by the department and a generous gift from BioE Ph.D. alumnus Dean Petit ('91), currently Chief Scientific Officer and Founding Partner of Just Biotherapeutics.
The camp for 2017 is currently being developed. Prospective campers and their parents, high school educators and members of the UW community who would like to get involved in the camp are encouraged learn more about BioE Summer Camp, or contact either Dr. Hendricks or Kalei Combs for further information.
Camp photos
[su_row][su_column size="1/3″]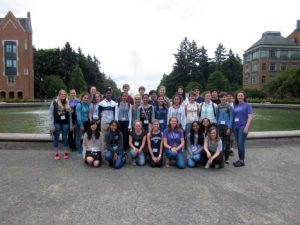 [/su_column] [su_column size="1/3″]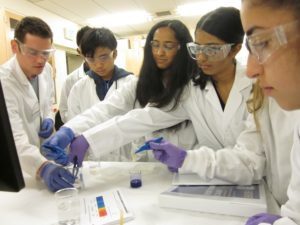 [/su_column] [su_column size="1/3″]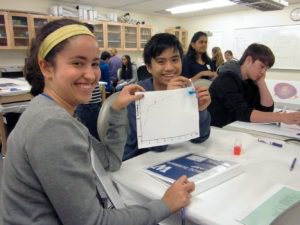 [/su_column][/su_row]
[su_row][su_column size="1/3″]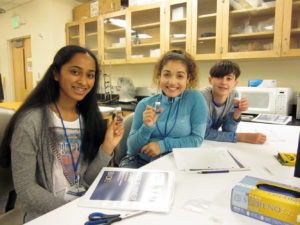 [/su_column][su_column size="1/3″]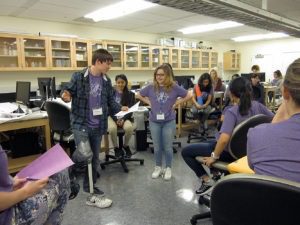 [/su_column][su_column size="1/3″]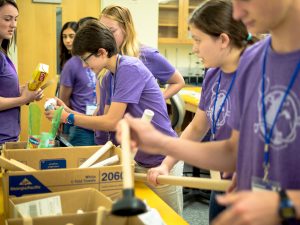 [/su_column][/su_row]
[su_row][su_column size="1/3″]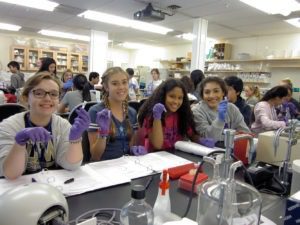 [/su_column][su_column size="1/3″]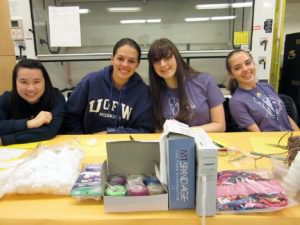 [/su_column][su_column size="1/3″]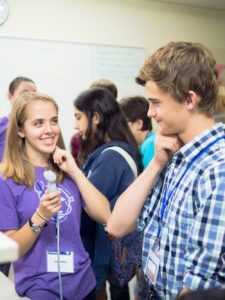 [/su_column][/su_row]