Welcome to UW Bioengineering's Innovation & Impact — 2017-18 Year in Review!
Throughout UW Bionegineering's 50 year history, we've empowered better health care through biomedical innovation. Now, as a globally recognized leader in bioengineering research and education, we've set our sights on our next 50 years of impact on medicine, for Washington and for the world.
With warm regards,
Cecilia Giachelli, Ph.D.
W. Hunter and Dorothy Simpson Endowed Chair, Professor
Department of Bioengineering
University of Washington
Defining global leadership in the future of medicine
UW Bioengineering is fourth among biomedical engineering programs worldwide in 2018 Global Ranking of Academic Subjects.
Faculty News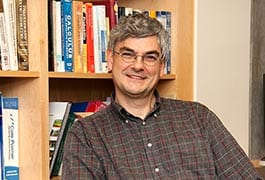 Associate Professor Herbert Sauro leads work to develop biological system models that advance innovation in medicine and bioengineering.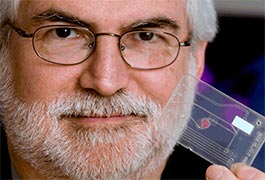 This honor recognizes Professor Paul Yager's prolific efforts to increase access to health care in developed and developing countries with affordable, point-of-care diagnostic devices.
David Castner, professor of bioengineering and chemical engineering, is recognized for leading advances in rigorous and state-of-the-art surface analysis methods.
As an Academy member, Robert F. Rushmer Professor Suzie Pun will contribute to efforts to increase the role and visibility of science in Washington state.
Assistant Professor Hao Yan Kueh aims to develop methods for measuring epigenetic states in single cells using advanced imaging techniques.
Assistant Professor Azadeh Yazdan-Shamorad works on stimulation-based therapies for people with stroke and other neurological disorders.
Stem cells restore working heart muscle in monkeys after heart failure
Monkeys with heart failure regrew working heart muscle after receiving human stem cells, report a UW team led by Charles Murry, professor of bioengineering, pathology and medicine.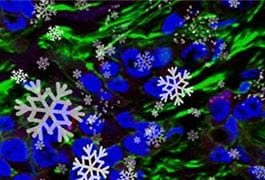 Professors Xiaohu Gao and Eva Corey (UW Medicine/Urology) have developed a way to target prostate tumors with cancer-killing genetic material that overcomes past hurdles.
Featured Publications
David Younger et al.
David Baker / Eric Klavins labs
Proceedings of the National Academy of Sciences of the United States of America
Charles Roco et al.
Georg Seelig and Suzie Pun / Drew Sellers labs, Allen Institute of Brain Science
Science
Nirveek Bhattacharjee et al.
Albert Folch's lab
Advanced Materials
David Li et al.
Matthew O'Donnell / Lilo Pozzo labs
Nano Letters
Bowen Li et al.
Shaoyi Jiang's lab
Advanced Materials
Wanyi Tai et al. Xiaohu Gao's lab / UW Medicine Urology
Nature Biomedical Engineering
Sarah Weske et al.
Marta Scatena's lab / University of Duisburg-Essen / University of Düsseldorf / University Medical Center Hamburg-Eppendorf / German Centre for Cardiovascular Research / University Medicine Greifswald / University Hospital Jena
Nature Medicine
Jonathan Tsui et al.
Deok-Ho Kim's lab
ACS Nano
Trainee Highlights
At EPFL, Caleb Perez (B.S., '18) is advancing development of dendritic cell vaccines, and hopes to change the future of cancer treatment with new therapies that improve patient outcomes.
Hal Holmes (Ph.D., '18) is among 14 post-doctoral innovators from the natural sciences, engineering, mathematics and computing who are working to drive world-changing advances in science and society.
BioE's winners of the UW entrepreneurship competition included the $25,000 Herbert B. Jones Foundation grand prize awardee, A-Alpha Bio, which aims to bring safer drugs to market more quickly and affordably.
The Husky 100 connect to life inside and outside the classroom, and apply what they learn to make a difference on campus, in their communities, and for the future.
Nuttada Panpradist leads interdisciplinary efforts to develop OLA-Simple, an instrument-free, point-of-care device that addresses the global burden of HIV drug resistance.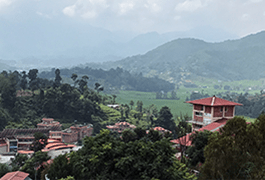 BioE's first study abroad program, "Bioengineering Nepal: Technology Development for Global Health,' introduces students to factors that impact global health care delivery.