The UW recognized seven students from the Department of Bioengineering for the prestigious 2023 Husky 100, an honor awarded to extraordinary juniors, seniors and graduate students who are making meaningful contributions at the University of Washington and beyond.
Undergraduates Ellie Bagley, Jake Flynn, Sasha Friese, Hannah Gunderman, Joanne Liu, Brandon Nguyen and Dylan Riley are among 100 students selected from across UW's three campuses. They were chosen for their experience connecting what happens inside and outside of the classroom and applying what they learn to make a difference on campus, in their communities and for the future.
In its eighth year, the Husky 100 honors students who show passion, leadership and commitment to inspire all at UW to shape their own Husky Experience. Students are selected based upon their demonstration of a mindset of discovery, commitment to fostering an inclusive community, capacity for leadership, readiness for life's next steps and willingness to experience learning beyond the classroom.
Meet the seven outstanding students.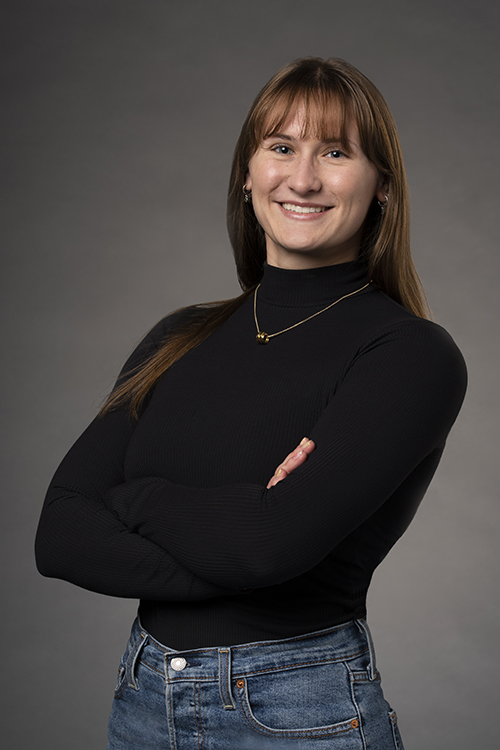 Ellie Bagley
Hometown: San Clementine, CA
Major: B.S. Bioengineering (with Honors)
Research experience with faculty mentor: Karl Bohringer, joint professor of electrical engineering and bioengineering, and Nuttada Panpradist, postdoctoral scholar of global health.
As a student-athlete, undergraduate researcher, and engineering student mentor, my UW experience embodies a resilient and growth mindset. I'm a forward-thinking leader who inspires to give back to the community by redefining success in a perfection-driven athletic world, engineering medical technology to improve access to healthcare, and supporting students by empowering them with the resources and space they need to feel valued and capable. I look forward to being a positive impact in the medical field post-graduation and thank all who have supported me on my journey while at UW.
Jake Flynn
Hometown: Gig Harbor, WA
Major: B.S. Bioengineering: Data Science
Research experience with faculty mentor: Nathan Sniadecki, professor of mechanical engineering, adjunct professor of bioengineering
My passion for leadership shines through my experiences as a mentor, tutor, teaching assistant, and researcher at the University of Washington. I strive to create inclusive communities in all aspects of my life, from the organizations I engage with on campus to industry and the classroom. Ultimately, my goal as a bioengineer is to contribute to increasing the accessibility of healthcare while also serving as a mentor for those interested in the field.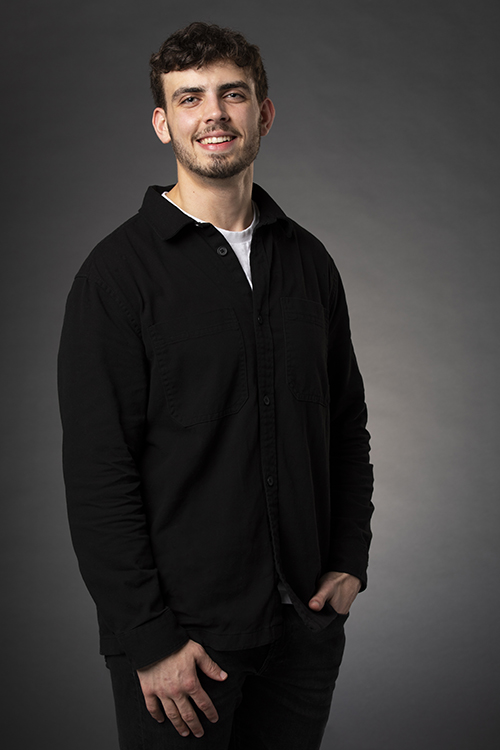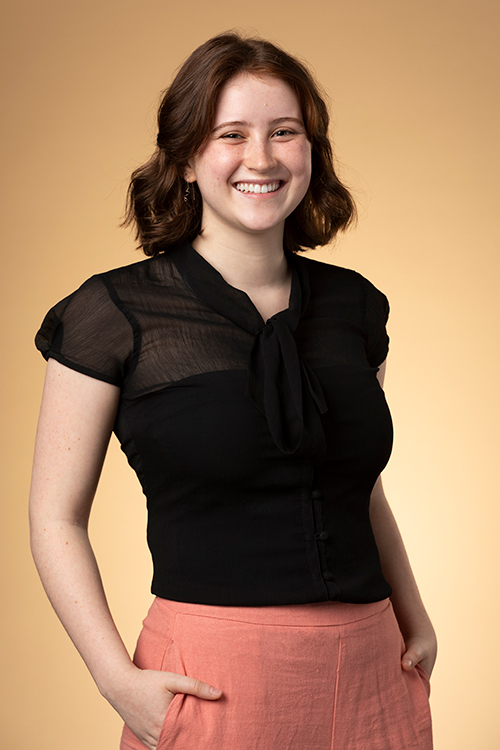 Sasha Friese
Hometown: Olympia, WA
Major: B.S. Bioengineering
Research experience with faculty mentor: Christopher Neils, associate teaching professor of bioengineering
Throughout my journey at UW, I have connected my passions for health innovation and social justice. Over the past four years, I have acted as a peer educator for fellow STEM students in the College of Engineering, a community mental health advocate at The Trevor Project, and a curious and determined researcher in the Department of Bioengineering. Throughout all of my roles, I strive to create a future that integrates an awareness of the histories of oppression within medical institutions and meaningful social action into health research.
Hannah Gunderman
Hometown: Encinatas, CA
Major: B.S. Bioengineering
Research experience with faculty mentor: Xiaohu Gao, professor of bioengineering
Growing up in an ambitious bi-cultural family, my identity and experiences have always seemed the fractal amalgamation of community-building, leadership, and scientific exploration. However, the University of Washington gave me the space and resources to create a pattern and add dimension to my story from genetic experiments and teaching assistant roles to deep-sea oceanographic research and global health-driven engineering abroad, witnessing firsthand the limitations and wonder in biotechnology. Though these experiences may not connect in obvious ways, my husky journey embodies my soul, inspiring me to learn open-mindedly and problem-solve creatively as I aim to address health inequities while encouraging others to fearlessly create their own unique kaleidoscopic story.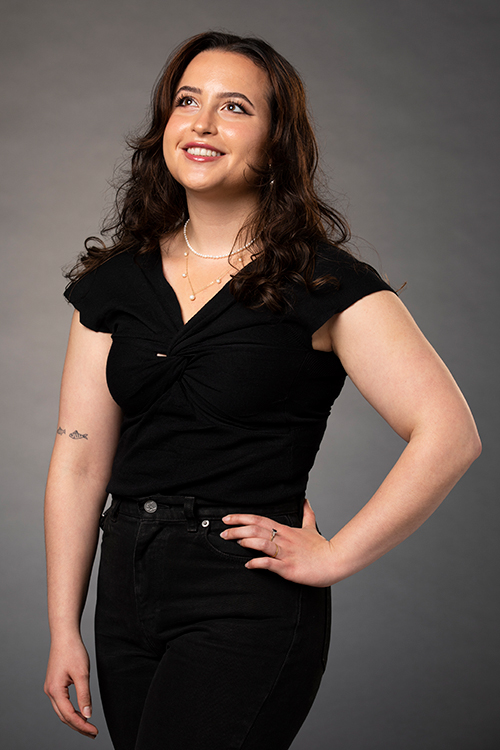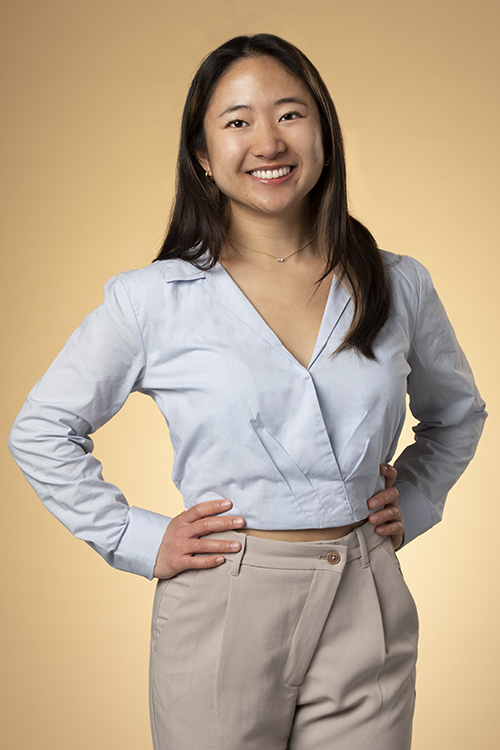 Joanne Liu
Hometown: Los Altos, CA
Major: B.S. Bioengineering
Research experience with faculty mentor: James Lai, associate professor for the Department of Materials Science and Engineering at the National Taiwan University of Science and Technology; and Barry Lutz, associate professor of bioengineering
During my time at the UW, I found many sides to my identity as a passionate researcher for global health, mentor for students of diverse backgrounds, and aspiring physician-scientist with a determination to close health disparities through research and culturally aware patient care. I will continue advocating for health equity through clinical research and creating a safe place for patients of all identities to receive the healthcare that they deserve.
Brandon Nguyen
Hometown: Renton, WA
Major: B.S. Bioengineering: Data Science
Research experience with faculty member: Albert Folch, professor of bioengineering
From a young age, I developed an interest in writing about all different sorts of stories, often writing stories about my personal experiences as a Vietnamese-American, drawing inspiration from authors such as Amy Tan and Cynthia Kadohata. When I committed to pursuing science, research, and medicine, I thought I had to sacrifice a part of myself and dedicate all my efforts toward one goal—that is, becoming a physician-scientist and emerging leader within the field of oncology— but I soon realized how much power words can possess and how impactful my stories can be when I share them with others. Creativity brings innovation and stories manifest volume, so throughout my time at UW, I have found ways to tailor my stories into my actions to keep a part of who I am alive and inspire a growing generation of Asian-American writers.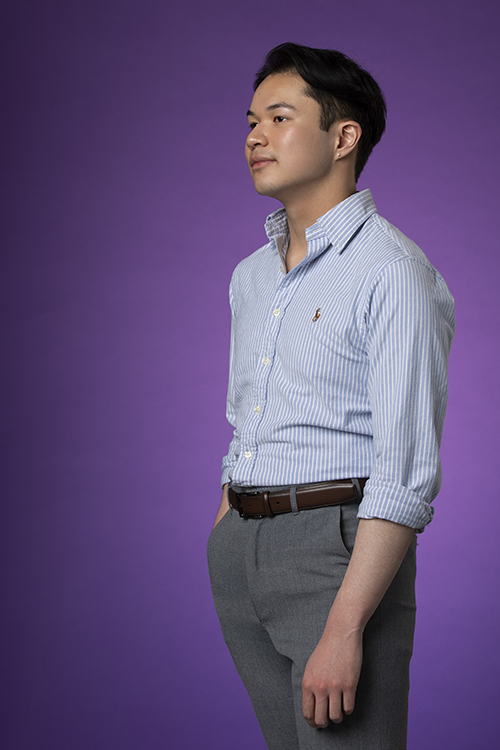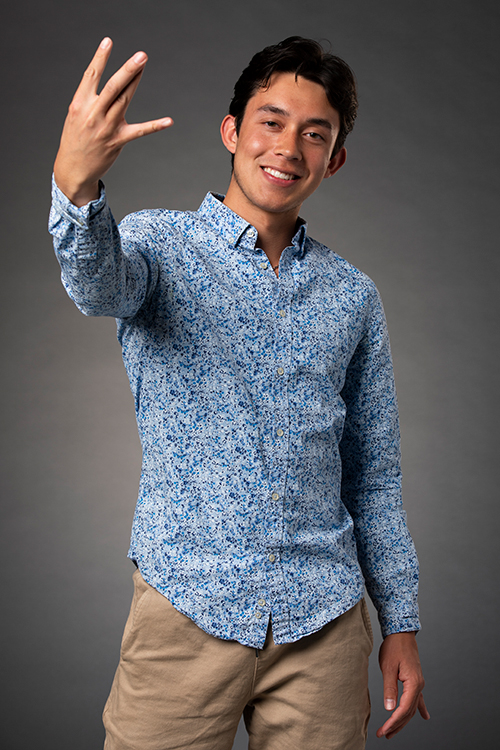 Dylan Riley
Hometown: Snoqualmie, WA
Major: B.S. Bioengineering (with Honors)
Research experience with faculty mentor: Christopher Neils, associate teaching professor of bioengineering
As an underrepresented college student and the son of an immigrant, my experiences at UW have inspired and helped me see how we are all tied by a single gold thread. As a bioengineer and future physician, I will continue to uphold these principles that define me as an individual committed to fighting against systemic inequities by prioritizing justice, kindness, and accessibility. I am an innovative leader who leads with a big heart, inspires others to chase their dreams, and collaborates with diverse individuals to foster an environment that empowers others to find their purpose. As I move forward, I will invest my life in combating health injustice and using my energy to empower underserved communities through service and compassion.
Ellie, Jake, Sasha, Hannah, Joanne, Brandon and Dylan join the following previous UW BioE Husky 100 recipients:
2022: undergraduates Joey Liang and Suchitra Gopal and graduate student Molly Mollica
2021: undergraduates Lauren Holbrook, Jolie Phan and Nadia Siddiqui
2020: undergraduates Anna Craig, Sofia Jepson, Amanda An Nguyen, Parker Ruth, Vidhi Singh and Eric Yang, and Ph.D. student Trey Pichon
2019: undergraduates Caleb Ellington, Ritika Jain, Divya Lakshmanan, Sarah Slack, Mohammed Mushtak Talib and Renae Tessem
2018: undergraduates Robyn Langevin, Solomon Muche and Caleb Perez, and graduate students Nuttada Panpradist and Ty Youngblood
2017: undergraduates Camille Birch, David McIntyre, Connor Tsuchida and graduate students Shivani Gupta and Jonathan Tsui
2016: undergraduates Ian Andrews, Krittika D'Silva, Natacha Comandante Lou, Anastasia Nicolov and Dominic Tran and graduate student Gary Liu