Welcome to UW Bioengineering's 2015 Year in Review!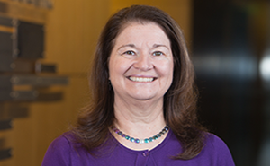 In my first year as department chair, I'm proud of the advances in research made by our faculty and students, as well as the many awards and honors they have received in the past year.
I hope you enjoy this issue.
Sincerely,
Cecilia Giachelli, Ph.D.
W. Hunter and Dorothy Simpson Endowed Chair, Professor
Department of Bioengineering
University of Washington
Have feedback? Contact the editors at bioenews@uw.edu.
Innovation and Impact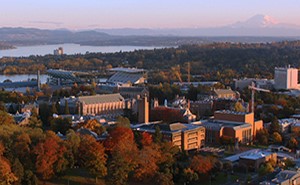 Reuters ranks University of Washington world's most innovative public university; fourth overall
Reuters has ranked UW the most innovative public university in the world, and fourth overall behind Stanford, MIT and Harvard. The ranking's methodology focused on research productivity through academic papers and patent filings and successes.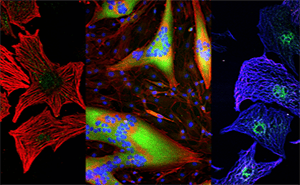 UW Bioengineering builds world leadership in heart regeneration; welcomes a new chair, high impact faculty
We are excited to announce the recruitment of stem cell expert Jennifer Davis and human tissue engineer Kelly Stevens, and the appointment of Cecilia Giachelli as the W. Hunter and Dorothy Simpson Chair of Bioengineering.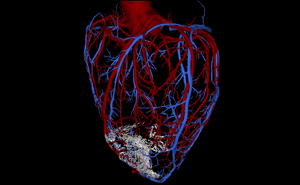 $10 million Washington Research Foundation investment to start cardiac stem cell treatment trials
The investment supports UW Medicine's Heart Regeneration Program, which is founded in the research of Bioengineering's Charles Murry. UW scientists will start clinical trials of a treatment that has the potential to restore heart tissue in people who have suffered heart attacks.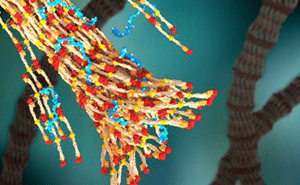 Pun lab's injectable polymer could stop bleeding, save lives
Bioengineers in Suzie Pun's lab developed PolySTAT, an injectable polymer that seeks out and strengthens blood clots, that addresses the need for a stable, reliable treatment for trauma in low-resource settings.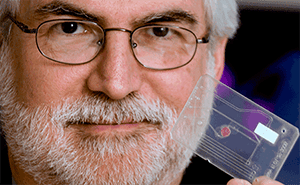 Paul Yager receives over $4 million to continue developing paper-based diagnostic device
The project aims to replicate the diagnostic abilities of point-of-care nucleic acid amplification tests via a low-cost, highly sensitive and simple platform that anyone can use, anywhere.
Faculty Awards and Honors
Suzie Pun, Valerie Daggett and Francois Baneyx elected AIMBE Fellows
Matthew O'Donnell receives IEEE EMBS Award for Excellence in Biomedical Technology
Suzie Pun selected as 2015-16 AAAS-Lemelson Invention Ambassador
Buddy Ratner named 2015 Langmuir Lecturer
Deok-Ho Kim named 2015 Young Innovator of Cellular and Molecular Bioengineering (CMBE) by BMES
David Castner Receives 2014 Riviere Prize
Student highlights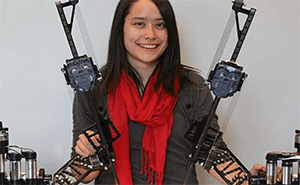 Sharon Newman receives Fulbright, Whitaker fellowships, advances neuroprosthetics research
After graduating with her B.S. in June, Sharon Newman headed to Europe to tackle cutting-edge research problems and expand her perspective of global health care and the culture of medicine.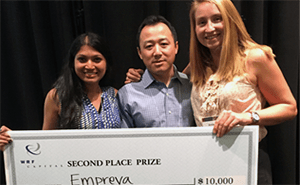 Students win Second Place, Finalist, Best Idea Prizes at 2015 UW Business Plan Competition
Our students continued the department's strong tradition of success at the UW Business Plan Competition, with five teams winning over $30,000 at this year's competition.
Stay Connected