Professor
Adjunct Professor of Chemical Engineering
jbryers@uw.edu
Phone: (206) 221-5876
Office: Foege N310C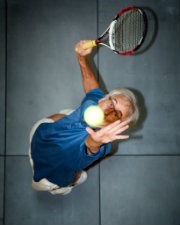 James Bryers
We are developing biomolecular and biomaterial technologies to prevent infections, engineer immunity, and generate unique extracellular vesicles to manipulate the healing process.
Engineering infection immunity
Nucleic acid vaccine delivery
Exosome Engineering for Tissue Regeneration
Anti-biofilm based biomaterials technologies
Anti-Biofilm Biomaterials
This NIH/NIBIB supported research seeks to develop polymer biomaterials that prevent bacterial colonization and subsequent biofilm formation by using novel small molecules that do not kill bacteria but rather negate biofilm formation. Biomaterials will release a variety of novel "anti-biofilm" therapies rather than employing a toxic compound such as an anti-biotic or disinfectant. Such therapies include: gallium-siderophore complexes that interfere with iron metabolism, DNAse enzymes that disrupt the biofilm exopolymer matrix, specific species adhesion blockers.
Engineering Infection Immunity
This group of NIH funded research projects seeks to generate biomaterials that self-vaccinate the host in order to prevent medical device based infections. Biomaterial scaffolds will be created that can control dendritic cell (DCs) activation and efficiently transfect DCs with either pDNA or mRNA nucleic acid vaccines.
Engineering Exosomes for Tissue Regeneration
Work in these projects will determine whether myeloid cells, i.e., can be engineered to differentiate (or trans-differentiate) into desired non-myeloid lineages through an orchestrated engineering of exosome (extracellular vesicles) exchange within a novel biomaterials platform.
PhD, Chemical Engineering, Rice University, 1980
BS, Chemical Engineering, University of Houston, 1969
Research Assistant Professor, Institut für Biotechnologie, Eidgenössische Technische Hochschulen (ETH), Zürich Switzerland. 1980-1988
2004 College of Fellows, American Institute of Medical and Biological Engineering, Washington, DC.
1996 Hunter Distinguished Visiting Professor, Department of Bioengineering, Clemson University
1996 Speaker, Biofilm Infections, Gordon Conference on Biomaterials
1994-present Member Board of Review Editors, Biotechnology & Bioengineering, J. Wiley Publ
1997 Session Chair, Infection and Inflammation, Gordon Conference on Biomaterials
1992-1997 J. Monod Visiting Professorship, Institute Pasteur, Paris France
BIOEN 335: Mass Transport and Kinetics in Biological Systems (BioTransport II)
BIOEN 490: Engineering Materials for Biomedical Applications
BIOEN 498/599: Biofilm Engineering
1Katzenmeyer KK, 2Szott LM, Bryers JD. Artificial Opsonin Enhances Bacterial Phagocytosis, Oxidative Burst, and Chemokine Production by Human Neutrophils Pathogens and Disease, ftx075, 10.1093/femspd/ftx075.
1Bleem A, Francisco R, Bryers JD, Daggett V. Designed a-sheet peptides suppress amyloid formation in Staphylococcus aureus biofilms. NPJ Biofilms Microbiomes. 2017 Jul 3;3:16. doi: 10.1038/s41522-017-0025-2. eCollection 2017.
Carney RP, Hazari S, Colquhoun M, Tran D, 2Hwang B, Mulligan MS, Bryers JD, Girda E, Leiserowitz GS, Smith ZJ, Lam KS. Multispectral Optical Tweezers for Biochemical Fingerprinting of CD9-Positive Exosome Subpopulations. Anal Chem. 2017 May 16;89(10):5357-5363. doi: 10.1021/acs.analchem.7b00017. Epub 2017 Apr 25. PMID: 28345878.
2Pozhitkov AE, Daubert D, Brochwicz Donimirski A, Goodgion D, Vagin MY, Leroux BG, Hunter CM, Flemmig TF, 3Noble PA, Bryers JD. Interruption of Electrical Conductivity of Titanium Dental Implants Suggests a Path Towards Elimination Of Corrosion. PLoS One. 2015 Oct 13;10(10):e0140393. doi: 10.1371/journal.pone.0140393. eCollection 2015. PMID: 26461491
1Eiampongpaiboon T, Chung WO, Bryers JD, Chung K-H, Chan DCN.  Antibacterial activity of gold-titanates on Gram-positive cariogenic bacteria. Acta Biomater Odontol Scand, 2015; 1(2-4): 51–58.
2Hopping G, Kellock J, Barnwal RP, Law P, Bryers JD, Varani G, Caughey B, Daggett V. Designed a-sheet peptides inhibit amyloid formation by targeting toxic oligomers. eLife 2014;3:e01681. http://dx.doi.org/10.7554/eLife.01681#sthash.DMv9IIuK.dpuf .
2Yan L, 2Zhang L, 2Ma H, 2Chiu D, Bryers JD. A Single B-repeat of Staphylococcus epidermidis Accumulation-Associated Protein Induces Protective Immune Responses In An Experimental Biomaterial-Associated Infection Mouse Model. Clin. Vaccine Immunol. 2014. Sep;21(9):1206-14. PMID: 24920603.
1,2Ma H, 3Darmawan ET, 2Zhang M, 2Zhang L, Bryers JD. Development of a poly(ether urethane) system for the controlled release of two novel anti-biofilm agents based on gallium or zinc and its efficacy to prevent bacterial biofilm formation. J Control Release. 2013. Dec 28;172(3):1035-44. PMID: 24140747.
1,2 Ma H, 1,2 Katzenmeyer KN, Bryers JD. Non-invasive in situ monitoring and quantification of TOL plasmid segregational loss within Pseudomonas putida biofilms. Biotechnol Bioeng. 2013 Nov;110(11):2949-58. PMID: 23633286.
1Linnes  JC, 1,2Ma H, Bryers JD. Giant extracellular matrix binding protein expression in Staphylococcus epidermidis is regulated by biofilm formation and osmotic pressure. Curr Microbiol. 2013. Jun;66(6):627-633. PMID: 23380801.
2Park  J, Bryers JD. Chemokine programming dendritic cell antigen response: Part II – programming antigen presentation to T lymphocytes by partially maintaining immature dendritic cell phenotype. Immunology. 2013. 139(1):88-99. PMID: 23277917.
2Park  J, 3Wu CT, Bryers JD. Chemokine programming dendritic cell antigen response: Part I – select chemokine programming of antigen uptake even after maturation. Immunology. 2013. 139(1):72-87. PMID: 23278719.
2Galperin A, 2Oldinski  RA, Florczyk SJ, Bryers JD, Zhang M, Ratner BD. Integrated Bi-Layered Scaffold for Osteochondral Tissue Engineering. Adv Healthc Mater. 2012. PMID: 23225568.
Cooper A, 2Oldinski  R, 1,2Ma H, Bryers JD, Zhang M. Chitosan-based nanofibrous membranes for antibacterial filter applications. Carbohydr Polym. 2013. 92(1):254-259. PMID: 23218292.
1Cheng C, 2Convertine AJ, Stayton PS, Bryers JD. Multifunctional triblock copolymers for intracellular messenger RNA delivery. Biomaterials. (2012) 33(28): 6868–6876. PMID: 22784603.
1=graduate student; 2=post-doctoral fellow; 3=undergraduate student