In this issue: 50/20 Anniversary Updates |  Faculty Research & Awards | Featured Publications | Trainee Highlights | Community Spotlight
Welcome to UW Bioengineering's Innovation & Impact!
In this issue, we proudly showcase our latest achievements in bioengineering research, education, leadership and service.
With warm regards,
Cecilia Giachelli, Ph.D.
W. Hunter and Dorothy Simpson Endowed Chair, Professor
Department of Bioengineering
50/20 Anniversary Updates
Save the date for our 50/20 Anniversary Signature Event – May 21-22! Faculty, students, alumni and friends are invited to learn about our distinguished history of innovation and impact.
In a new video created to commemorate our anniversary, we tell how we've empowered better health care through biomedical innovation.
Faculty Research & Awards
BioE aims to improve quality of life for patients with neurological conditions including stroke, brain and spinal cord injury, multiple sclerosis, epilepsy, autism, hearing and vision loss and psychiatric illness.
Researchers from Georg Seelig's (Electrical Engineering, adjunct BioE) and Suzie Pun/Drew Sellers' labs, and the Allen Institute for Brain Science, have developed a new single-cell RNA sequencing method that can reliably track gene activity in a tissue sample to the individual cell level. BioE Ph.D. student Charles Roco is co-lead author of a paper reporting the team's findings, published March 15 in Science.
By enhancing the UW's ability to recruit and retain talented faculty engaged in translational research, this award strengthens our innovation pipeline to biomedical industry.
This award supports Azadeh Yazdan-Shahmorad's efforts to develop stimulation-based therapies that restore function and mobility in people with neurological disorders.
NanoES's vision is to attract nanoscale science and engineering researchers, and to enable industry partnership and entrepreneurship.
Donald W. Baker, professor emeritus and inventor whose device has enabled life-saving imaging for millions of patients, passed away Feb. 27, 2018.
Featured Publications
Charles Roco et al.
(Georg Seelig and Suzie Pun/Drew Sellers labs; Allen Institute for Brain Science)
Science
Precision-porous templated scaffolds of varying pore size drive dendritic cell activation
Ruying Chen et al
(James Bryers' lab)
Biotechnology and Bioengineering
Bowen Li et al.
(Shaoyi Jiang's lab)
Advanced Materials
Jonathan Tsui et al.
(Deok-Ho Kim's lab)
ACS Nano
Marta Scatena et al.
(Marta Scatena/Cecilia Giachelli labs)
Cardiovascular Physiology
Wanyi Tai and Xiaohu Gao.
Biomaterials
Trainee Highlights
BioE's first study abroad program, "Bioengineering Nepal: Technology Development for Global Health," will introduce students to needs, solutions and challenges that impact health care delivery.
UW's Hollomon Health Innovation Challenge recognizes student entrepreneurs working to address important issues in health care, and offers them the chance to win seed funding to advance their ideas.
In its second year, the blog seeks to promote understanding of the challenges students face and celebrate the diversity within our community.
Community Spotlight
Winston Ciridon and Shirley Nollette nominated for 2018 UW Distinguished Staff Awards
Winston Ciridon, research technologist, and Shirley Nollette, assistant to the chair, are recognized for their commitment to the UW and a passion for their work that never rests.
Learn about Winston
Learn about Shirley
Monks and nuns' lessons on neuroscience complement their focus on the first-person study of conscious experience.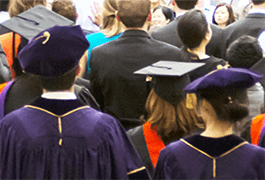 This year's Graduation Celebration will be held Friday, June 8th in Hogness Auditorium (UW Health Sciences building); doors open at 5:15 p.m., ceremony at 5:30 p.m.