Welcome to the Fall 2014 issue of UW Bioengineering e-News for Peers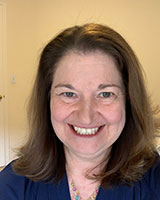 Dear Friends and Colleagues,
At the start of a new academic year, it is a pleasure to bring you news of our recent faculty appointments, promotions, honors and research accomplishments.
Our faculty continues to grow in teaching and research strength. We congratulate Suzie Pun on her promotion to professor this September, Barry Lutz, our newest tenure-track assistant professor and Gianluca Interlandi, our newest research assistant professor. In addition, we have added two new lecturers to our educational team: Dianne Hendricks, who joined us last January, and Karen Thickman, who joins us in September 2015.
Professor Ruikang Wang and Associate Professor Albert Folch will be inducted as AIMBE Fellows in 2015, joining the 18 other AIMBE Fellows on our faculty. AIMBE Fellows represent the top two percent of the nation's medical and biological engineering community, and actively promote the value of bioengineering to society while making outstanding contributions to the community through research, education and service.
The graduating class of 2014 advances our legacy of excellence: undergraduates Hani Mahmoud earned our first Fulbright fellowship (see his story in this newsletter) and Hunter Bennett earned the Dean's Medal. I am confident that the class of 2014 will make outstanding contributions to academia, medicine and industry.
I hope you enjoy this issue, which is designed to keep you connected to the diverse research happening at UW Bioengineering. Please feel free to send your feedback to our editors at bioenews@uw.edu.
Sincerely,
Cecilia Giachelli
Professor and Acting Chair
UW Bioengineering
News Briefs
Bioengineers in Assistant Professor Kim Woodrow's lab have discovered a faster way to deliver a topical drug that can protect women from contracting HIV: a fiber material embedded with a potent antiretroviral drug, maraviroc, that quickly dissolves upon contact with moisture. The researchers suggest that this material works more quickly, is more effective and easier to use than other anti-HIV microbicides currently in development. Learn more
UW Bioengineering Professors Dr. Valerie Daggett and James Bryers, and research team members, have designed a peptide structure that can stop harmful changes of proteins in the body that are linked to amyloid diseases such as Alzheimer's, Parkinson's, heart disease, Type 2 diabetes and Lou Gehrig's disease (ALS). The team is currently working with UW's Center for Commercialization (C4C) to patent the peptide compound and hopes that this work leads to new ways to diagnose and treat amyloid diseases. Learn more
UW Bioengineering Professor Patrick Stayton and collaborators from the UW and Fred Hutchinson Cancer Research Center have created a protein molecule that can prompt cancer cells infected with the Epstein-Barr virus to self-destruct. The researchers' work suggests the potential for new types of drugs that selectively target and kill only affected cells, while leaving unaffected cells alone. Learn more
UW Bioengineering Professors Karl Böhringer and Buddy Ratner, and adjunct faculty collaborator Tueng Shen (UW Ophthalmology), designed an implantable sensor for the eye that can track changes in pressure and wirelessly transmit data. This "smart" lens may offer physicians a better way to monitor eye pressure in individuals at risk for glaucoma. Learn more
Stem cell therapy regenerates heart muscle in primates, finds a study led by Charles Murry, UW professor of pathology, bioengineering and cardiology. This approach, which uses heart cells created from human embryonic stem cells, should be feasible in humans and may be ready for clinical trials in humans within four years. Learn more
Research conducted by UW Bioengineering Professor James Bryers and collaborators in the UW School of Dentistry, which aimed to discover new ways to use titanium-based materials to fight oral bacteria, resulted in a recently patented antibacterial agent. Learn more
UW Bioengineering Professor Ruikang Wang has pioneered fine-resolution, non-invasive imaging technology called optical microangiography which allows visualization and analysis of small blood vessels. This technology has potential for use in the cosmetic and plastic surgery field, where it may prevent accidents during procedures such as "liquid facelifts." Learn more
UW Bioengineering students led 4 teams in the 2014 Business Plan Competition, which concluded on May 22. Competing against 88 other teams, BioE's teams pitched diverse, innovative ideas to hundreds of judges – including entrepreneurs, lawyers and investors. One team, Team Flu Finder, which proposed a rapid diagnostic test for flu, won second place and Best Innovation prizes. Learn more
Class of 2014 senior Hani Mahmoud is eager to help establish collaborations between the United States and Kuwait on mutual interests in biomedicine to improve health. He will spend the next academic year in Kuwait, collaborating with the Dasman Diabetes Ins titute on research and outreach aimed at improving children's health. Learn more
If your heart stops beating, CPR and a shock might not necessarily save your life. Ph.D. student Jason Coult seeks to increase cardiac arrest survival by improving treatment technology. Outside the lab, playing music helps him stay engaged in research. Learn more
2013-14 Faculty Awards and Highlights
Professors Michael Regnier and Charles Murry are among 10 UW faculty to join the prestigious UW Entrepreneurial Faculty Fellows program in 2014. The program recognizes UW faculty who demonstrate excellence in translational research, establish productive collaborations with industry and share their knowledge with the UW research community. Learn more
The Peter M.A. Sherwood Mid-Career Award recognizes achievements leading to exceptional progress in research and development of mid-career researchers. As a recipient of this award, Research Associate Professor Lara Gamble is noted for her contributions to the development of surface analytical methods for characterizing biomedical surfaces and interfaces. Learn more
Ruikang Wang and Albert Folch will join a distinguished group of more than 1,000 other fellows from academia, industry and government who have made significant contributions to bioengineering research, industrial practice and education. Learn more
Professor Buddy Ratner, the Michael L. & Myrna Darland Endowed Chair in Technology Commercialization, is the second-ever recipient of this award, which honors an individual whose career has helped pave the way for medical innovation to occur at UW. Ratner, a pioneer of the biomaterials field, focuses on creating "biomaterials that heal," enhancing the performance and function of medical devices. Learn more
The CRS Young Investigator award acknowledges Robert F. Rushmer Professor Suzie Pun's outstanding contributions to the science of controlled release. Dr. Pun also received the inaugural Biomaterials Science Lectureship in recognition of her significant impact on the biomaterials field. Learn more
Assistant Professor Deok-Ho Kim was appointed to the editorial board of Theranostics, one of the leading journals in the field of regenerative medicine and therapeutic applications. Learn more
BioE students, staff and faculty nominated Assistant Professor Barry Lutz for this award, citing his outstanding contributions to the BioE community and dedication to helping students develop as independent researchers. Learn more
The publication recognized Professor Paul Yager for "Achievement in Medical Devices," and noted his work to develop disposable paper devices that diagnose infectious disease and emulate the abilities of a high-tech lab in low-resource settings. Learn more
Charles Murry and adjunct faculty Francois Baneyx were among five UW faculty members named as American Association for the Advancement of Science (AAAS) Fellows in 2013. AAAS fellows are recognized for their meritorious efforts to advance science and its applications. Learn more
UW Bioengineering Assistant Professor Ying Zheng received an NIH Director's New Innovator Award, which recognized her work creating organ-specific microenvironments for regenerative medicine and therapeutic development. Learn more