In this issue:   Research & Awards | Student & Alumni News | Announcements | Featured Publications

UW Bioengineering's Kelly Stevens and Univ. of Michigan's Omolola Eniola-Adefesa lead a national network of biomedical engineers calling to end funding discrimination against Black scientists.
Research & Awards

The honor represents the top two percent of medical and biological engineers.
A new approach uses lasers and molecular tethers to pattern 3D cell fate in natural scaffolds for tissue engineering.
UW Bioengineering's Kelly Stevens lab and researchers at Rice University created radiatorlike systems to remotely control the positioning and timing of cell functions to build 3-dimensional, artificial, living tissues.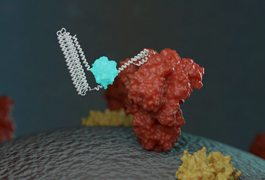 When mixed with fluid from a nasal swab or blood sample, these protein sensors emit light within minutes. BioE graduate student Alfredo Quijano-Rubio co-led the work at the Institute for Protein Design.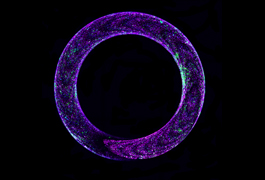 New 3D model reveals that curvature gives rise to a range of vascular shapes and sizes, important for engineering tissues and understanding disease.
The Barry Lutz and Paul Yager labs focus their experience with rapid, at-home testing on COVID-19.
Student & Alumni News
Meilyn Sylvestre studies glioblastoma drugs, transport across the blood-brain barrier.
Clinton Heinze, Trey Pichon, Olivia Prado are 2020 NSF Fellows.
A team of UW bioengineering and mechanical engineering undergraduates won second place overall – and took home a $15,000 prize – at the National Institutes of Health's 9th annual Design by Biomedical Undergraduate Teams (DEBUT) challenge.
The evening online master's degree program in pharmaceutical bioengineering is designed for professionals worldwide who want to know how drugs are designed and brought to market. Learn how graduates have advanced their careers at companies like Genentech, Moderna and Juno/Bristol Myers Squibb.
Announcements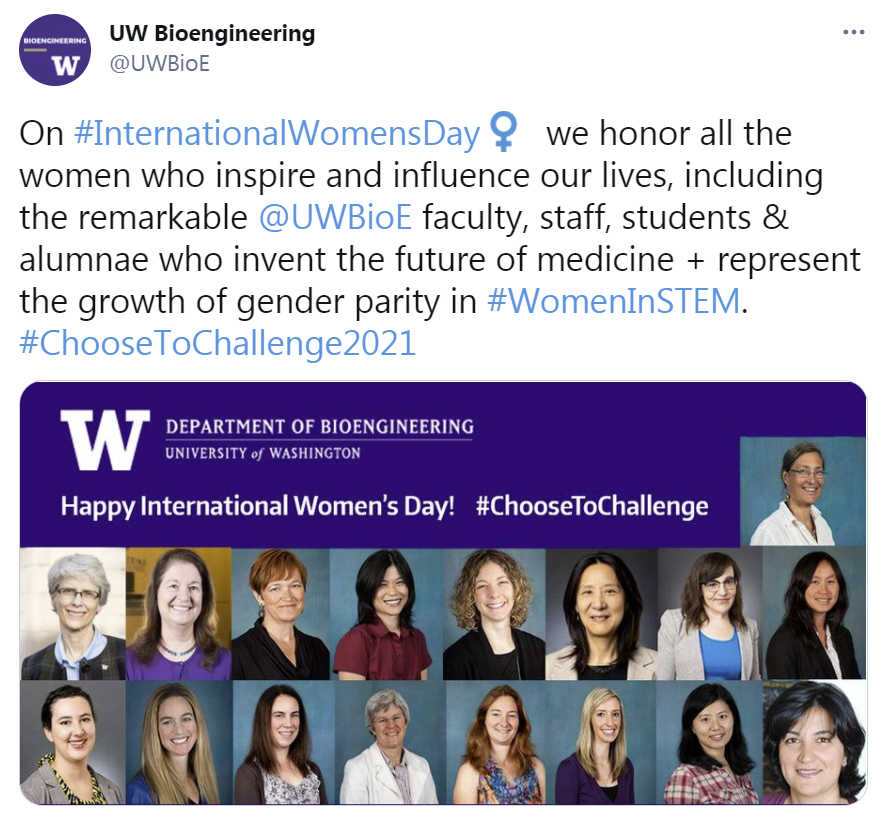 Featured Publications
Jason C Klima et al.
Andre Berndt lab / UW Depts. of Biochemistry, Chemistry, Institute for Protein Design / Fred Hutchinson Cancer Research Center / Univ. of Calif. San Diego / Stanford Univ.
Nature Communications
Ivan Batalov et al.
Kelly Stevens and Cole DeForest labs
Proceedings of the National Academy of Sciences
Sujatha Kumar et al.
Barry Lutz and Paul Yager labs
Analyst
John J Pitre Jr et al.
Ricky Wang, Matt O'Donnell, Ivan Pelivanov labs / UW Dept. of Ophthalmology
Scientific Reports
Marc J Lajoie et al.
Suzie Pun lab / UW Dept. of Biochemistry, Institute for Protein Design / Fred Hutchinson Cancer Research Center
Science
Dan Shao et al.
Mike Regnier and Rong Tian labs / UW Department of Anesthesiology and Pain Medicine
Circulation
Sébastien Tremblay et al.
Azadeh Yazdan-Shahmorad lab / Univ. of Penn. and 30+ international institutions
Neuron
Christian Mandrycky et al.
Ying Zheng lab / Fred Hutchinson Cancer Research Center
Science Advances