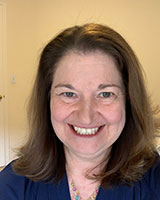 Dear Alumni and Friends,
With a sense of pride, we say farewell to the graduating Class of 2014, which will gather to celebrate at the Departmental Graduation Ceremony on June 13. Students in this year's class received an impressive number of prestigious awards, including NSF fellowships, the 2014 College of Engineering Dean's Medal and our very first Fulbright Student fellowship. Our best wishes go with our graduating students as they move on to the next phase of their lives. We invite students to stay in touch with faculty and staff in the department.
I am delighted to announce that Professor Buddy Ratner will receive the 2014 UW School of Medicine Lifetime Inventor and Innovator Award. This is a tremendous honor and recognizes the pivotal role that Buddy plays in the field of medicine and bioengineering. Buddy is the Michael L. & Myrna Darland Endowed Chair in Technology Commercialization.
Several other faculty received recognition this year through membership in professional societies and awards.
In this issue of eNews we describe how Professor Ruikang Wang is harnessing the power of a new 3-D imaging technique to visualize blood circulation and the micro-vascular network. The system may lead to new ways to prevent blindness, and support early diagnosis, treatment and management of various diseases. We profile new UW Bioengineering Full Time Lecturer Dianne Hendricks, who is creating bioengineering educational outreach opportunities, including re-launching UW Bioengineering Summer Camp.
You'll also read about our students' participation in this year's UW Business Plan Competition, including a team that won second place for their fast-acting flu diagnostic test. Other student features in this issue tell the stories of our first Fulbright Student, undergraduate Hani Mahmoud, and Ph.D. student Jason Coult.
I hope you enjoy this issue. Please feel free to send your feedback to the editors at bioenews@uw.edu.
Sincerely,
Cecilia Giachelli, Ph.D., Professor and Acting Chair
Department of Bioengineering
University of Washington
Note to Graduates: Stay connected to your UW Bioengineering network
There are a number of ways you can keep in touch with the department and fellow alumni:
Features
UW Bioengineering Professor Ruikang Wang's non-invasive method for imaging vascular health holds promise for better diagnosis, monitoring and treatment of diseases. Read more
Whether she's inspiring undergraduates to explore new areas of knowledge or unlocking the scientific curiosity of K-12 students, Dianne Hendricks, new full-time lecturer of bioengineering, looks for ways to make a lasting impact. Read more
Department will host BioE Summer Camp, a day camp for high school students, July 21-25, 2014. With a focus on bioengineering technologies for global health, the camp will bring 24 Seattle-area students to campus. Read more
Four UW Bioengineering student-led teams entered the 2014 UW Business Plan Competition. The teams competed against 88 other teams from across UW – and one team, Flu Finder, won second place and Best Innovation prizes. Read more
Bioengineering senior Hani Mahmoud is eager to help establish collaborations between the United States and Kuwait on mutual interests in biomedicine to improve health.
Read more
If your heart stops beating, CPR and a shock might not necessarily save your life. Ph.D. student Jason Coult seeks to increase cardiac arrest survival by improving treatment technology. Outside the lab, playing the piano helps him stay engaged in research. Read more
News Briefs
Professor Ruikang Wang was elected to the AIMBE College of Fellows, bringing department's total number of AIMBE Fellows to 17. AIMBE, or the American Institute for Medical and Biological Engineering, is a non-profit advocacy organization dedicated to improving lives through medical and biological engineering. Read More
Buddy Ratner, professor of bioengineering and chemical engineering at UW and noted pioneer in the field of biomaterials, was named 2014 UW School of Medicine Lifetime Inventor & Innovator. This award honors an individual whose career has helped pave the way for medical innovation at UW. Read more
Suzie Pun, the Robert F. Rushmer Associate Professor of bioengineering, is the 2014 recipient of the Controlled Release Society (CRS) Young Investigator Award and Biomaterials Science Lectureship, recognizing her outstanding contributions to controlled release and biomaterials science. Read more
Assistant Professor Deok-Ho Kim recently was appointed to the editorial board of the academic journal Theranostics. The journal, which has an impact factor of 7.806, is one of the leading journals in the field of regenerative medicine and therapeutic applications. Read more
Graduate Academic Counselor Dorian Varga received the 2013-14 GO-MAP Graduate Staff Leadership Award in recognition of her consistent efforts to promote diversity in graduate education. Read more
Senior Hunter Bennett (Woodrow Lab) was awarded UW College of Engineering Dean's Medal for Academic Excellence for 2014.  This honor reflects Hunter's effort, leadership and tremendous contributions to the Department of Bioengineering. Read more
Ph.D. student Anna Blakney received a 2014 GROW with USAID fellowship to study in South Africa. Anna, currently researching in Kim Woodrow's lab, will spend 6 months at University of Cape Town investigating the timing of the BCG vaccine and HIV acquisition from an immunological perspective. Read more
Senior Nicole Trosper received a 2014 Bonderman Travel Fellowship, an award that funds international travel – for the sake of traveling, no strings attached. Nicole plans to travel to Brazil, southeastern Africa, Cambodia and Vietnam. Read more
UW Bioengineering faculty, staff and students participated in Engineering Discovery days April 25-26, teaching bioengineers of all ages through exciting hands-on exhibits and activities. Read more
On March 21, UW Bioengineering distributed Outstanding Faculty, Graduate Student/TA and Staff Awards. These awards annually recognize outstanding contributions of individual members of the BIOE community. Award recipients include Barry Lutz, Wilbert Copeland and Elizabeth Soberg. Read more
In the Media
UW News and Information, April 30
Stem cell therapy regenerates heart muscle in primates, finds a study led by Dr. Charles Murry, UW professor of pathology, bioengineering and cardiology. This approach, which uses heart cells created from human embryonic stem cells, should be feasible in humans and may be ready for clinical trials in humans within four years, researchers say. The study was published in the online April 30, 2014, edition of Nature. Read more
See more news featuring Dr. Murry's work:
The Seattle Times reports "'Very big deal': UW team uses stem cells to fix monkey hearts"
The Seattle Times, April 30
ABC 30, KFSN Fresno and Central Valley, Calif., March 24
The Seattle Times, May 20
Undergraduate Ameen Tabatabai's personal health crisis put his college education on hold – temporarily. However, he returned to UW inspired to study bioengineering and improve the lives of others like him in a recent event, Storytellers: How I Got Into College. Watch the video
TED Blog, February 18
Professor Buddy Ratner explains the history of biomaterials from antiquity to today in a recent TED Blog story and suggests what innovations may come next to the field. Read more
Paul Yager named in Seattle Business Magazine's 2014 Leaders in Health Care Awards
Seattle Business Magazine, March 14
Professor Paul Yager was named in Seattle Business Magazine's 2014 Leaders in Health Care Awards. Cited for "Achievement in Medical Devices", Dr. Yager is noted for his work developing a disposable paper diagnostic test that can be used to diagnose malaria or other pathogens from a blood sample and emulates the abilities of a high-tech lab in low-resource settings. Read more
Events
Save the Date: BIOE-AP 3rd Annual Fall Open House
Thursday, October 2, 2014
8:30 am – 5:00 pm
University of Washington Seattle Campus
Please join the UW Bioengineering community of an opportunity to interact with faculty and learn about their current research, meet our graduate and undergraduate students, learn about our curriculum and network with other companies to discuss common technical areas around our core research themes.
Back up